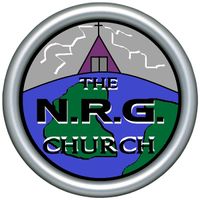 Located at 432 Garden Street, in the historic city of Kissimmee, Florida, 
The New Revelation Global Church
 is a non-denominational Christian church under the leadership of
Dr. D.L. Gilbert
,
"Where every service yields a NEW REVELATION!"
   We usher in His presence with Contemporary Praise & Worship (with occasional "old-skool" hand-clapping, foot-stomping Church), and our dress code is Casual-to-Sunday-Best
(come dressed to get your praise on!)

Our services open promptly on time with the opening Scripture, followed by our opening prayer, then our Praise Team generally engages us with about two high-energy praise songs, one transitional song, and two worship pieces, setting the atmosphere for the Word of God, which directly follows.

A typical Sunday service lasts approximately 90 minutes, with our First & Fifth Sunday Services lasting a little longer, as we periodically incorporate Communion and sometimes fellowship in eating after service as well (letting our hair down, getting to know each other better, laughing, talking, and simply loving on one another.)

At The New Revelation Global Church, you will find the freedom you've been searching for to praise God the way that your individual heart desires.  You will enjoy a welcoming atmosphere of LOVE and "REALness," as well as receive an unparalleled level of empowering, sound, Theological teaching, preaching, and prophetic Words from the Most High.  We invite YOUR family to become part of OURS!
The N.R.G.C. Praise Team leads us into Praise & Worship on Sundays.
The N.R.G.C. Praise Band accompanies the Praise Team & Choirs. 
The N.R.G.C. Adult Choir sings refreshing Gospel songs on various occasions.
The N.R.G.C. Children's Choir is for our young people (12 & Under).
The N.R.G. Kids is our Children's church ministry, where our smaller children engage in creative activities, while being taught about Jesus by the Youth Pastor or Youth Minister.
The N.R.G. Kids also get to be part of the Choir & Ministry of the Arts.
The N.R.G. Kids also learn and present poetry, plays, skits, recitals, and make special holiday presentations for Easter and Christmas, including being a part of our very popular Annual "Cookies & Carols" Christmas Program

.